UV Unwrap
FinalMesh is able to generate UV map automatically. You just should select required object or objects and select UV Unwrap from tools menu. In configuration dialog pick required UV channel and click "Process".
If you want to use single image for many objects, like on image below. Just select these objects and set "

Process mutiple selection as single object".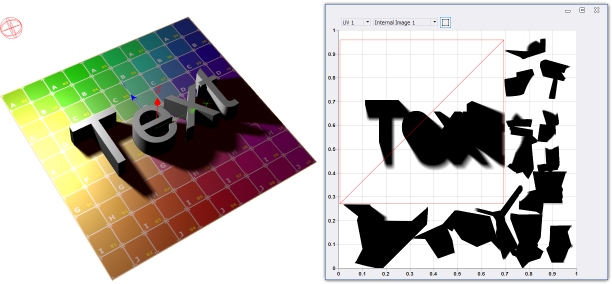 If you want to save your model to WebGL, will be safe to use 0 or 1 channel. If you want to save to PDF or any other 3d format, use 0 channel. These formats do not support separate UV channels. If your target is WebGL only, always use 1.