Markup & Measure Toolbar

If Markup mode is active, you can create Note, Callout, Point Coordinate, Hotspot, Line Measurement, Area Highlight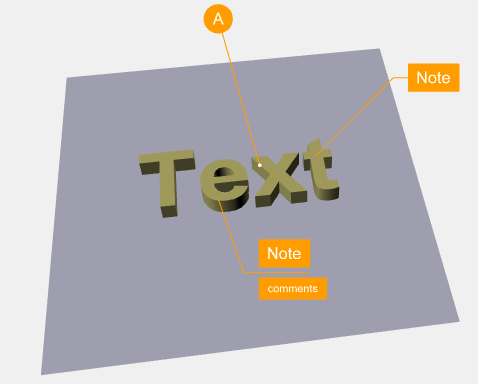 In selection mode, you can select object and drag labels of markups.
In order to create required item, just select required type of markup, then click on 3d object and drag label.
Clicking on label and dragging should change label of markup.
Please note that differences between Note, Callout, Point Coordinate, Hotspot are in properties only, so you may change look and behaviour later.
There is an option in Customize page. When checked, after each new markup Selection mode will be selected.
Properties
See Also