Animating your scene
How to animate objects?
Show animation timeline. View Menu > Animation Timeline.
a.
Enable Automatic Keyframing. Command is in Animation menu or animation timeline.

Select object to animate.
Select edit mode: position, rotation, scale.

Drag time slider to required position

Move or transform the selected object as you require it.

Animation Keys will be created automatically

b.
Move object to required position.
Drag time slider.
Press the Record Active Object button. This will create an animation key on the timeline.
c.
By right clicking on the time line you can create a new key for position, scale and rotation.

d.
By right clicking on a key, you can select to delete it.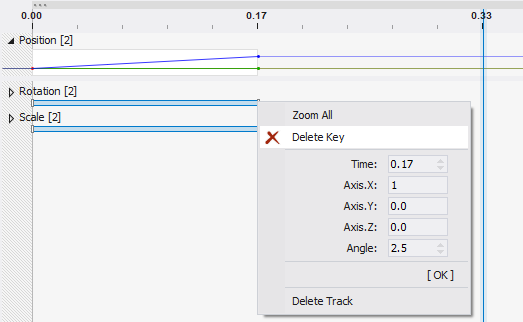 e.
On the timeline you can separately move the keys for position, rotation and scale.